ATTENTION BUSINESS OWNERS:
Do You Have An Exit Strategy?
Would You Like To Sell Your Business One Day?
How Much Is Your Business Worth and …
Will Someone Buy It?
For Business Owners who want to maximise the sale value of their
business, retire with more cash in the bank… and enjoy more
lifestyle choices… the time to act is now!
How to Sell my Business
When is the right time to start planning how you will sell your business? Ideally before you even start the business. The best business plans always include an exit strategy, but many business owners don't think about an exit strategy until they are ready to retire or the business runs into trouble.
Waiting too long to develop an exit strategy can be a huge mistake, and may cost you a lot of money when it comes time to sell your business.
When I think about how to sell my business, I need to have a good understanding of what the true value of it is. Obviously I want to sell my business for the highest value that I can, but knowing the true value will at least give me an idea of where to set my sights.
How to Sell a Business in Australia
There are also certain laws that govern how to sell a business in Australia, and the rules can be different depending on the business structure and also what state (or states) you are operating in. Companies are the most complicated to sell, while sole trader businesses are generally the easiest.
Capital Gains Tax (CGT) can also be a big problem. It's important not to forget the impact of CGT and what it will mean to the income you receive from the sale (which is also taxed). After the tax man has had his way, that expected windfall may be looking a lot slimmer.
Anyway, before we start worrying about the things that might reduce how much money we can receive from the sale, we need to establish the value of the business. That is not just a matter of looking at the balance sheet and trying to work out the value from that, because accountants don't look at the bigger picture.
Some of the things that have an impact on the overall business value include:
Intellectual property
Proprietary rights
Value of contracts
Litigation the business is involved in
Eminent domain (compulsory acquisition) proceedings against the business
Competitive advantage or disadvantage
Third party property development near key business locations
Those are just some of the factors that can affect the value of a business. But the easiest way to get a handle on the value, and find some clear direction in how to sell a small business, is to get in touch with The Exit Strategy Group.
Conveniently located in Melbourne
This is the right place to come to find out how to sell a business. Melbourne residents will find it easiest to arrange a consultation at the main office in Middle Park, while those in other areas of Australia will need to set up a custom consultation, with the venue to be determined by mutual agreement.
The Exit Strategy Group can assist in working out how to calculate what your business is worth, how to value your business, business succession planning, how to sell a small business and transition planning.
In this breakthrough book, you will discover there's more to a profitable
exit strategy than just selling your business…with answer to these and
many more myths believed by countless business owners :

Myth #1: I don't need an exit strategy until I'm ready to sell my business


Myth #2: I can't afford to dedicate the time involved with exit planning


Myth #3: The wealth of my business is defined by how much I earn


Myth #4: If I have a growth strategy, why do I need an exit strategy?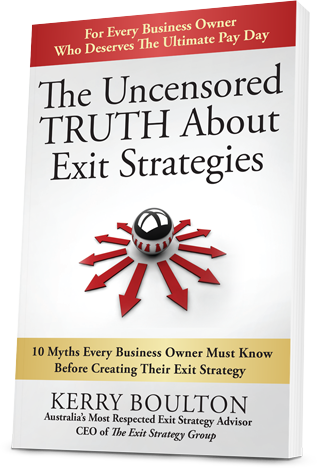 Kerry Boulton, CEO and Founder of The Exit Strategy Group and NEXUS Business
Coaching, is Australia's most respected exit strategy advisor. With over 20 years in
business as an entrepreneur, transformative coach and consultant, sought-after
speaker and talented facilitator, Kerry wrote The Uncensored TRUTH About Exit
Strategies to help as many business owners as she can to monetise the wealth that's lying in their businesses.
The Uncensored TRUTH About Exit Strategies details how to build a strong and
successful exit plan, which is an absolute must if you want to get full value from
any sale. Kerry exposes and debunks many myths and gives you practical advice. She
walks you through what most people don't know – or refuse to believe – about the
process of planning their exit.
Kerry believes exit planning is a process, not a destination. She helps you overcome
challenges you're likely to face as a business owner and most important, the steps to
ensure you find financial freedom and do not become just another statistic.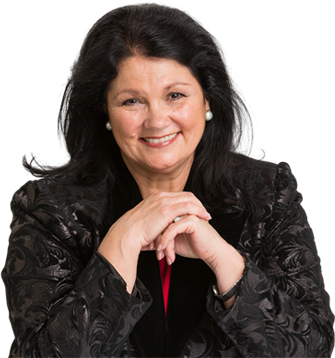 The Cold Hard Facts You NEED to Know If You Want To Sell Your Business Someday

81% of Australian business owners plan to retire in the next 10 years


53% of them have no exit strategy


22% will shut shop*
How To Increase The Value of Your Business By Up To 71%* In Just 24 Months …and Have the Biggest Pay Day of Your Life
*Based on actual client results to date
Are you ready for the huge wave of business sales looming on the horizon and a lot of potential competition? Buyers will be picking and choosing only the best. Email info@TheExitStrategyGroup.com.au and ask for your FREE Value Builder Report.
AND…when you order your FREE copy of my book, The Uncensored Truth About Exit Strategies" you'll find out …
…there's a lot more to your Exit Strategy
than a succession plan or just selling your business…
You've worked hard for years building your business. You know how much value you've created and it's worth plenty to someone who can take it to the next level.
The question is – how do you even start thinking about your exit plan when you aren't anywhere near ready to exit or sell your business?
The gap between the idea of selling – or creating any sort of succession plan – and actually getting the deal on the table on your terms and at the time you want – can be very wide and very deep.
The fact is…only 20% of business owners who say they plan to sell their business ever make it their ultimate pay day.
That's a very sobering statistic. Will you be in the 20% who do?
Many business owners simply don't know what they need to know to prepare for succession, transition of ownership and exit. Exit strategies are not just about making money, Business owners often have other goals such as establishing a legacy, ensuring the business remains in their family, or continuing to have a say in what happens in the business.
…No matter what exit strategy you choose – you can guarantee your best outcome by simply this: PLANNING IN ADVANCE. There are immediate benefits to getting started preparing your exit strategy. You don't have to wait for the exit date before claiming more of your wealth!
Exit strategies are something every investor looks for… The questions are the same – no matter what the size of the business. How am I going to get my money out?And how much are you going to get as the owner?
Having an exit strategy worked out in advance helps ensure you like the answers to those questions and gives you some control over your business's future.