ATTENTION BUSINESS OWNERS:
Do You Have An Exit Strategy?
Would You Like To Sell Your Business One Day?
How Much Is Your Business Worth and …
Will Someone Buy It?
For Business Owners who want to maximise the sale value of their
business, retire with more cash in the bank… and enjoy more
lifestyle choices… the time to act is now!
Every business owner should have an exit strategy. Interestingly, very few people start to think about developing a business exit strategy until they are ready to retire or they suddenly find the business in some kind of trouble.
Exit Strategy
Leaving the development of a corporate exit strategy until that late in the game can be a disastrous decision. In fact, it's actually best to decide upon an exit strategy during the initial planning of the business.
A Simple and Necessary Exit Strategy Plan
An exit strategy is not necessarily complicated. At its heart, the exit strategy is merely a plan for exiting the business gracefully. Of course it should also allow you to exit to your own best advantage, which is why it is best to plan the exit strategy well in advance.
An exit strategy may involve:
Planning for your financial well-being after exiting
Preserving your stake in the business (if desired)
Planning for succession
Loyalty to existing employees
Planning ahead is the key to a good business exit strategy. If you had to leave your business tomorrow, could you do it? Those who have done a good job of planning will be able to answer that question confidently and affirmatively.
Why an exit strategy is so important
When a business fails to plan an exit strategy, it places the business owner at increased risk in a number of ways. In recent times it has become more common for financiers to look for (and expect) an exit strategy in a business plan, because there is growing awareness of the importance of contingency planning.
Contingency planning is an important part of the exit strategy, because things don't always go the way they are expected to. Some of the less attractive scenarios that may be in effect when a business reaches its exit point include:
Voluntary liquidation
Involuntary liquidation
Forced closure
Hostile takeover
Dissolution of partnership
Discontinuation for health reasons
Loss of irreplaceable personnel
Force Majeure events
Voluntary liquidation would be the most desirable of these scenarios, where the business and its assets are sold or otherwise transferred. Normally this provides wealth to allow retirement income or for investment in a new business opportunity.
Involuntary liquidation, on the other hand, is undesirable. This is where a business has no choice but to liquidate its assets in order to pay debts, usually leaving the owner with very little and sometimes nothing.
Forced closure is when the government directs a business to cease operations for reasons of health, safety, morality, or violations of law. This is almost as bad as involuntary liquidation, except that funds from liquidated assets go to you instead of to your creditors.
Hostile takeovers rarely affect small businesses, but dissolutions are very common. These are situations where partners or shareholders in a business have a disagreement that can't be reconciled.
Health problems are always a risk too, and can force you to have to sell the business or just close it down. If you haven't prepared an corporate exit strategy, this will hurt a lot more.
Some businesses are highly dependent on specific personnel to sustain their operations. If for any reason those individuals are no longer available to the business, it may be forced to close, and even sale of the business may not be possible.
Force Majeure covers all the most extreme events such as war, terrorism, and natural disasters. These are things you can't do anything about but which will have a major negative impact on the business. Even worse, these are things that normally can't be insured against.
As you can see, there are many different possible scenarios a business could face at the end of your connection with it, and a well-defined business exit strategy should take into account all of the possible scenarios that fit the nature of the business.
Get your business ready for your retirement
Have you planned ahead for what will happen when it's time to leave your business? Every business owner needs an exit strategy, and developing a good exit strategy requires help from a business strategy advisor. Melbourne business expert Kerry Boulton, founded The Exit Strategy Group to meet this specific need.
Build the value of your business before you exit
During the course of developing a corporate exit strategy, the goal is to maximize the value of the business so it is in the best position to give you a positive return. This could mean a healthy sum to retire on, or simply ensuring the succession of your business into good hands while you still retain a share.
Your exit strategy can be large or small, but it must be planned
The important thing to understand is that exit strategies should be planned well in advance of when you actually expect to leave the business.
The boldest business exit strategy you can make, but also the most complex, expensive, and risky, is to float a private business as a public company. This involves creating an IPO, and in Australia that means creating a prospectus. This rarely costs less than $1m, so it's a very serious move, but it can generate a lot of revenue quickly.
Another interesting and potentially lucrative exit strategy Melbourne business owners could consider is allowing a rival company to acquire their business operation. This might involve actually offering the possibility to the rival, and some rivals will be pleased to expand their market reach in this way.
Of course a business exit strategy is not always solely about money. You may have other things on your mind as well. Loyalty to long term employees, for example, and the possibility of keeping their jobs safe.
Each business owner will have different priorities, which is why it's important to discuss your situation with an experienced exit strategy consultant.
What to expect from exit strategy consulting
In a consulting session you can talk about what you hope to achieve when you exit the business, and this is the basis from which a consultant can start helping you plan an effective exit strategy that is in line with your goals and expectations.
The consultants at The Exit Strategy Group are experts in business, and naturally also experts in exit strategies. Led by serial entrepreneur and author Kerry Boulton, The Exit Strategy Group has strong credentials in business advice.
The Victorian office of The Exit Strategy Group is located in Middle Park, a suburb of Melbourne. Our phone number is 1300 394 878, and you can call toll free from anywhere in Australia (your mobile phone carrier may apply additional charges if you call from a mobile phone), to set up an appointment or get more information.
Help with exit strategy planning
Developing your exit strategy is not a task you have to tackle alone. You can get help from an exit strategy advisor. Melbourne businesses have the convenience of proximity to our Middle Park office, but all around Australia the Exit Strategy Group has helped many business owners plan their exit strategies.
The Exit Strategy Group can assist in working out how to calculate what your business is worth, how to value your business, business succession planning, how to sell a small business and transition planning.
In this breakthrough book, you will discover there's more to a profitable
exit strategy than just selling your business…with answer to these and
many more myths believed by countless business owners :

Myth #1: I don't need an exit strategy until I'm ready to sell my business


Myth #2: I can't afford to dedicate the time involved with exit planning


Myth #3: The wealth of my business is defined by how much I earn


Myth #4: If I have a growth strategy, why do I need an exit strategy?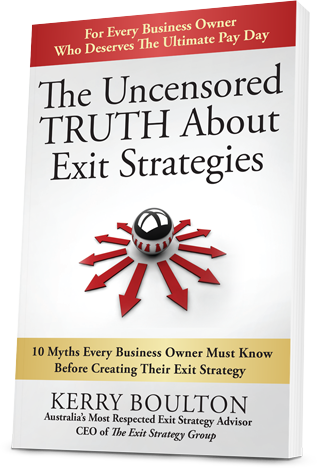 Kerry Boulton, CEO and Founder of The Exit Strategy Group and NEXUS Business
Coaching, is Australia's most respected exit strategy advisor. With over 20 years in
business as an entrepreneur, transformative coach and consultant, sought-after
speaker and talented facilitator, Kerry wrote The Uncensored TRUTH About Exit
Strategies to help as many business owners as she can to monetise the wealth that's lying in their businesses.
The Uncensored TRUTH About Exit Strategies details how to build a strong and
successful exit plan, which is an absolute must if you want to get full value from
any sale. Kerry exposes and debunks many myths and gives you practical advice. She
walks you through what most people don't know – or refuse to believe – about the
process of planning their exit.
Kerry believes exit planning is a process, not a destination. She helps you overcome
challenges you're likely to face as a business owner and most important, the steps to
ensure you find financial freedom and do not become just another statistic.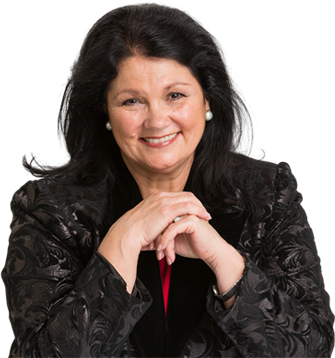 The Cold Hard Facts You NEED to Know If You Want To Sell Your Business Someday

81% of Australian business owners plan to retire in the next 10 years


53% of them have no exit strategy


22% will shut shop*
How To Increase The Value of Your Business By Up To 71%* In Just 24 Months …and Have the Biggest Pay Day of Your Life
*Based on actual client results to date
Are you ready for the huge wave of business sales looming on the horizon and a lot of potential competition? Buyers will be picking and choosing only the best. Email info@TheExitStrategyGroup.com.au and ask for your FREE Value Builder Report.
AND…when you order your FREE copy of my book, The Uncensored Truth About Exit Strategies" you'll find out …
…there's a lot more to your Exit Strategy
than a succession plan or just selling your business…
You've worked hard for years building your business. You know how much value you've created and it's worth plenty to someone who can take it to the next level.
The question is – how do you even start thinking about your exit plan when you aren't anywhere near ready to exit or sell your business?
The gap between the idea of selling – or creating any sort of succession plan – and actually getting the deal on the table on your terms and at the time you want – can be very wide and very deep.
The fact is…only 20% of business owners who say they plan to sell their business ever make it their ultimate pay day.
That's a very sobering statistic. Will you be in the 20% who do?
Many business owners simply don't know what they need to know to prepare for succession, transition of ownership and exit. Exit strategies are not just about making money, Business owners often have other goals such as establishing a legacy, ensuring the business remains in their family, or continuing to have a say in what happens in the business.
…No matter what exit strategy you choose – you can guarantee your best outcome by simply this: PLANNING IN ADVANCE. There are immediate benefits to getting started preparing your exit strategy. You don't have to wait for the exit date before claiming more of your wealth!
Exit strategies are something every investor looks for… The questions are the same – no matter what the size of the business. How am I going to get my money out?And how much are you going to get as the owner?
Having an exit strategy worked out in advance helps ensure you like the answers to those questions and gives you some control over your business's future.